A Company That Serves Customers With Prides
Founded in year 2000, Microtech Innovation Limited (MIL) is a Fab-less design company that specialises in microcontroller integrated-circuit design. With its R&D headquartered in Hong Kong and sales links well covered for Asia, MIL offers customers with solid industrial experience and knowhow in microcontroller and smart card IC designs, result often to be a dedicated solution per application need. Some solution for cost effectiveness is made possible by integration in chip design, customized hardware features and application-specific software library. For General Purpose applications, MIL offers a range of products to cover various market segments, customers would normally find MIL products easy to do software development and less R&D overhead, these are due to MIL strong in-house technology in building development tools and also strategically having all products embedded with Flash memory.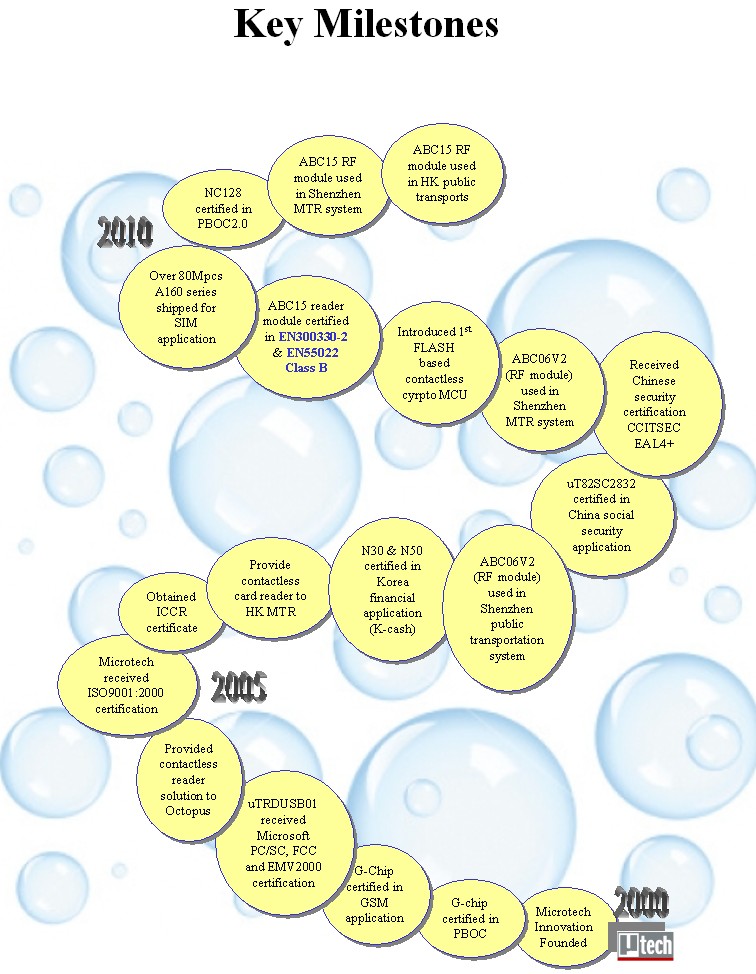 We work partnership to develop products that meet your unique business needs
MIL has the smart card technology know-how that will help your business to succeed. We customize your idea to better serve your market. We are targeting five major smart card markets:
Mobile communication
Banking
Identification
E-commerce
Transportation
Winning products to serve market needs
MIL offers a wide range of smart card chips with Non-Volatile-Memory (NVM) sizes from 4K bytes to 480K bytes. Whether it is for simple application like loyalty bonus point program or for sophisticated projects like government scheme, financial management, transportation or even multiple applications. We have the application-specific technology and know-how to design and implement the right solution to meet your customer needs.