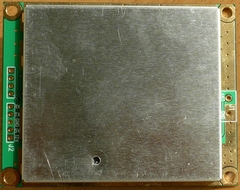 High Performance ISO 14443 Type ABC RF Coupler
uTRFABC15V4 and uTRFABC15V2 is a remote RF coupler that fully comply to ISO 14443 Type A, B standard and ISO 18092 passive mode (e.g. Felica) format. It has built-in high speed processor to handle the communcation data between host and card. Thus enhance the overall transaction performance.
uTRFABC15V4 is downward compatible with earlier version uTRFAPRDABC06V2. The typical card reading distance can be up to 10cm.
uTRFABC15V2 is similar to uTRFABC15V4 in terms of functionality. It kits with ferrite antenna uTRFANT03.
Key Features:
Support ISO 14443 Type A, B and ISO 18092 passive mode (e.g. Felica) cards
Card communication data rate up to 424kbps for both ISO 14443 Type A and Type B
High speed serial interface up to 921.6Kbps
Three host protocols are supported: APDU mode, pass-through mode and RAW data mode
Built-in ISO14443 anti-collision feature
EN 301 489-1/3 (EN55022 Class B) and EN 300-330-2 compliant
RoHs compliant
Major Application Area:
Automatic fare collection (AFC)
Access control
E-purse facilities
ID card